IAMS for Vitality
High-quality cat food from the beginning on for whole lifetime

IAMS for Vitality 15 products
---
Our cat loves it! She did not react so positively to other branded food. The three of us are very happy.

Anna-Maria & Thorsten - Amazon customer
IAMS for Vitality - Premium dry food to support your cat's healthy vitality
Our balanced dry cat food, IAMS for Vitality, provides all the health benefits to support your pet's healthy vitality. Your cat's health depends significantly on the right nutrition. IAMS for Vitality, supports your cat's vitality in the best possible way, offering your cat a complete and balanced diet, with plenty of animal protein and an irresistible taste. Your cat deserves only the best!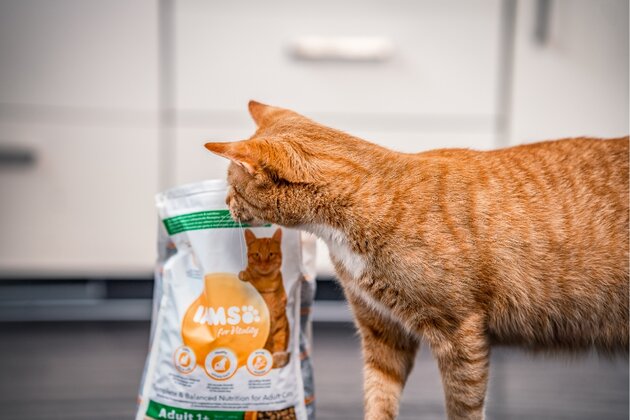 Feeling a little better every day with our IAMS for Vitality dry food
IAMS for Vitality supports the signs of healthy vitality. Our food contains antioxidants with lots of vitamin E to boost the immune system. It contains a tailored fibre blend with prebiotics and beet pulp for healthy digestion. In addition, our formula lowers your cat's urinary pH, which promotes a healthy urinary tract.
For optimal well-being that is worth seeing
IAMS for Vitality will make your cat shine: Omega-3 and Omega-6 fatty acids support healthy skin and a shiny coat. The high share of animal protein helps to maintain strong muscles. Another benefit: Our crunchy kibbles offer an optimal balance of minerals for visibly strong and healthy teeth.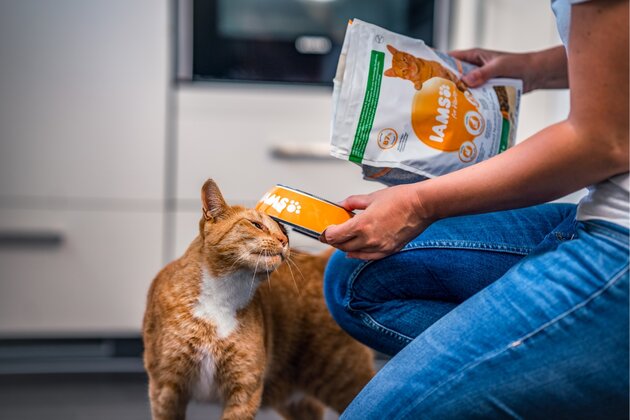 Frequently asked questions
All IAMS for Vitality foods including the functional foods are available with fresh chicken taste. The flavour alternative with ocean fish is offered for kitten, adult as well as senior dogs. The food range for adult cats additionally contains the flavours with lamb, salmon and tuna.
The concept of the IAMS Vitality range is to optimally meet the specific nutritional needs of cats at every stage of life. That's why we offer different types of food for kittens, adult cats and seniors. These foods are 100% complete and balanced and are suitable for cats of all sizes and breeds. Chose the food according to the age of your cat and try the different flavours to find out which one your cat likes best.
If you think that your cat needs nutritional support regarding dental health, weight management, hairball reduction or special food for indoor cats, the corresponding functional foods of the IAMS for Vitality range are a good choice.
The protein content of IAMS for Vitality foods is slightly different depending on the kind of food. Please have a look on the front side of the packaging where the animal protein content is prominently pointed out on the top left.